I know I am a little late with an official Katsucon report @_@ Life has been very busy lately! It's all well and good, I just wish I had a day off once in awhile

Anyways, Katsucon was such an amazing convention experience

I did very well at my artist alley table, and so did


The only part which sucked was driving into that huge snowstorm

It was a nightmare! Luckily, Maddie is a trooper and braved the storm with her powerful car

I have many cosplay photos to share with you all in the coming weeks, so keep an eye out for those

My next convention is Anime Boston 2014! Here is my cosplay lineup!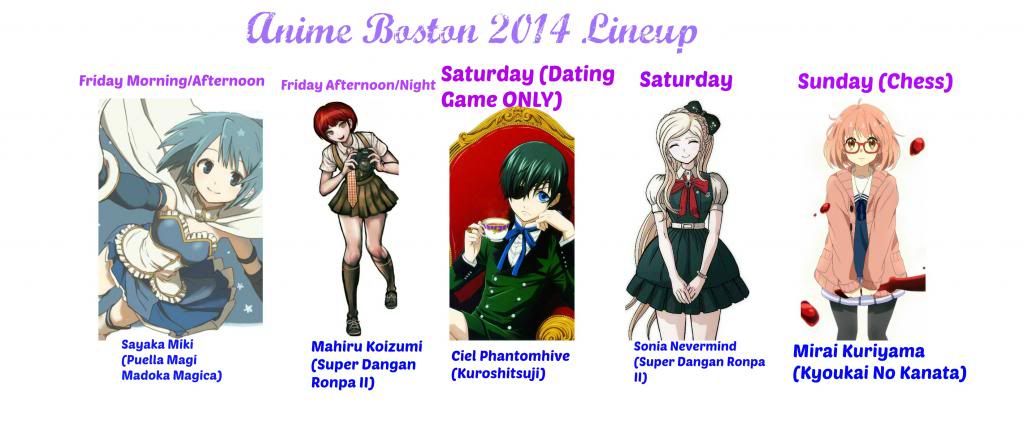 My art will be showcased at

's artist alley table, so come on by and check out some new art and some old favorites!

Speaking of art, Black Rose Studios is beginning on working on some new goodies for the future! I have been working on cosmetic bags and pillow cases with my artwork displayed on them

I am very much looking forward to expanding my artwork past prints and posters

Wish me luck!
For any art purchases, please visit my StoreEnvy!

Thank you!

Black Rose Studios








Cheers!
~Mikage